Summer Newsletter | Update on NYC + Int'l Real Estate Markets
Published on August 2, 2023
To Our Clients,
I hope everyone is well off to a wonderful summer. It's been a busy season for our team here in NYC, and indeed the first half of 2023. By way of quick recap, a little over a year ago my team and I joined Douglas Elliman with great enthusiasm after several years inside the auction house at Christie's.

​​​​​​​Since joining, and in partnership with our international colleagues at Knight Frank, we've ended 2022 with over $200M in sales and are on track to double that this year. Below I'll share some highlights including two important sales in Europe and a number of records recently broken here in Manhattan.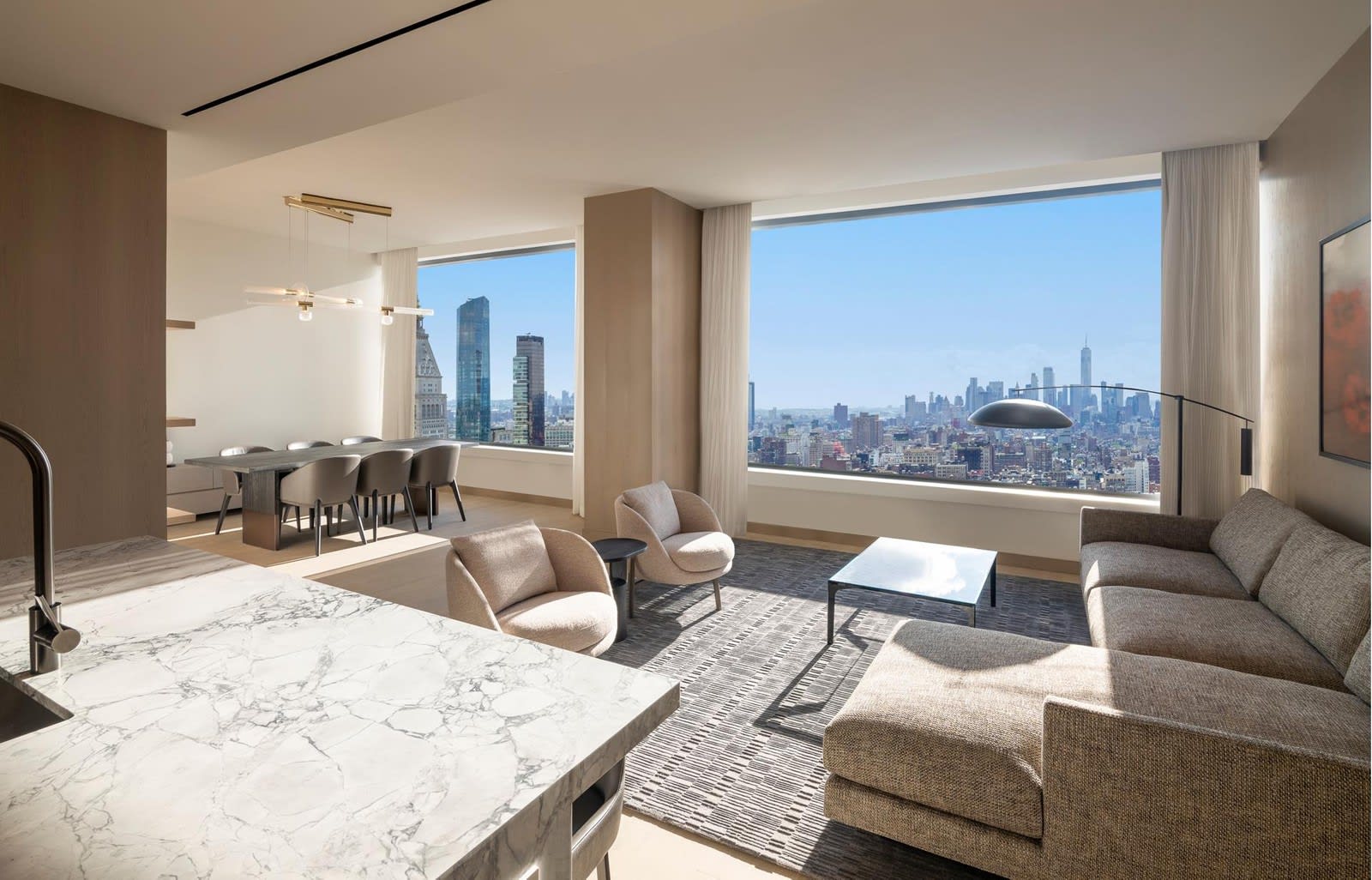 SOLD OUT
The Ritz-Carlton Residences, New York, NoMad
We couldn't be more thrilled to share we sold all 16 penthouses at the Ritz-Carlton New York, NoMad in little over a year of marketing. All residences were sold at full asking price, and over half broke records in NoMad for the highest price per foot ever achieved, topping $5,000 per square foot. All were sold furnished (another city first) and at record pricing for residential – all the more impressive given these were commercially zoned condominiums.
We credit this success to the expert global marketing campaign and sales management led by teammates Nic Bottero, Dustin Crouse and Lindsey Trachtenberg – but also to an emerging new buyer demand. Since the pandemic, many have left Manhattan but even more have returned as new pied-à-terre buyers. These buyers today are paying a premium when they find flexibility, turn-key, fully serviced offering. And the best perk: the unique investment potential afforded when you can live in a penthouse when in town, and when not, to be able to place your penthouse in a nightly rental program managed by one of the most trusted names in hospitality.

Congratulations to our 16 new owners, including several longstanding clients! And stay tuned for our next branded residence project, coming to the West Village waterfront early this Fall.
OVERSEAS SALES
We sold over $80M in real estate in Europe last month alone. As many of you know, our client advocacy does not end in Manhattan. We work with clients and their networks for primary residence or investment purposes, sale or lease, and in supporting many of your portfolios wherever your property may be located. We've advised in the Hamptons, Greenwich, CT, New Jersey, Chicago, Miami and Los Angeles, and this last month closed two major transactions in Europe.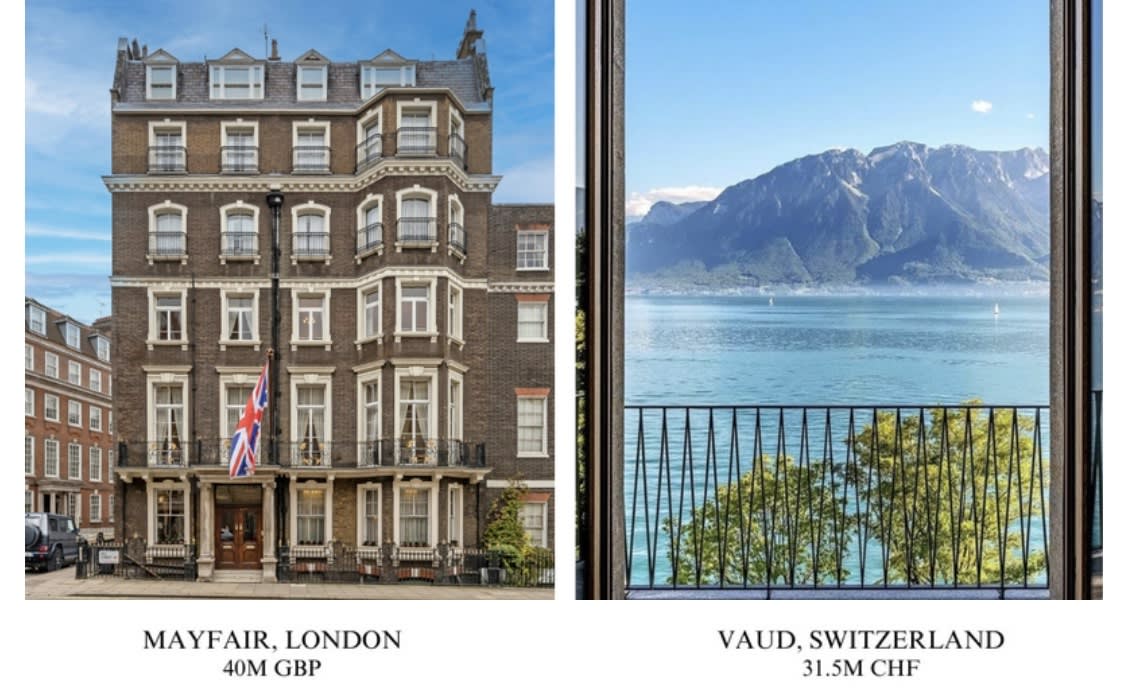 We are proud to represent the expansion efforts and first European flag in Mayfair, London for one of the leading Five-Star hospitality brands in the Western Hemisphere. And in Switzerland, the largest sale on the Swiss Riviera in more than five years and one of top 10 largest sales ever in the country's history.

Stay tuned for new vacation villas and overseas offering coming to Paris, London, Courchevel, Rio de Janeiro, St. Barth's and more!
WHERE IS THE MARKET TODAY?
Since the pandemic, it seems no two seasons are the same. As slow and fearful those first few months were, we all remember how frenetic and frothy the market quickly turned in 2021. We advised those looking to transact in 2022 not to trust the Year-Over-Year analyses the news was reporting on; after a historic and unprecedented 2021, every quarter in 2022 was bound to look 'soft' comparatively.
What we've seen in 2023 is a return to a bit of normalcy, all things considered.
Pricing, first and foremost, is down from 2021 highs, but overall slightly above 2019 pre-pandemic. This is in NYC, of course, where no to submarkets perform the same - and where in red-hot Brooklyn townhouses continue to transact swiftly as they do and in the 'always in demand' downtown neighborhoods of Greenwich Village and SoHo.

Pricing, first and foremost, is down from 2021 highs, but overall, slightly above 2019 pre-pandemic. Compared to the suburbs, where pricing is now 30% higher than 2019, we are overall back to a healthy and normal market.

Supply however remains the issue, both in the 'burbs and in NYC. This is a little surprise, when we realize that over half of the population are locked in rates below 3%. "Date the Rate, Marry the House" is what many are saying, but more importantly, what we are telling all buyers now surveying new listings as to negotiability, if a seller is listing in this environment – they need to move. If you see something you like, chances are high you have a seller willing to transact.
PROPERTIES READY TO TRANSACT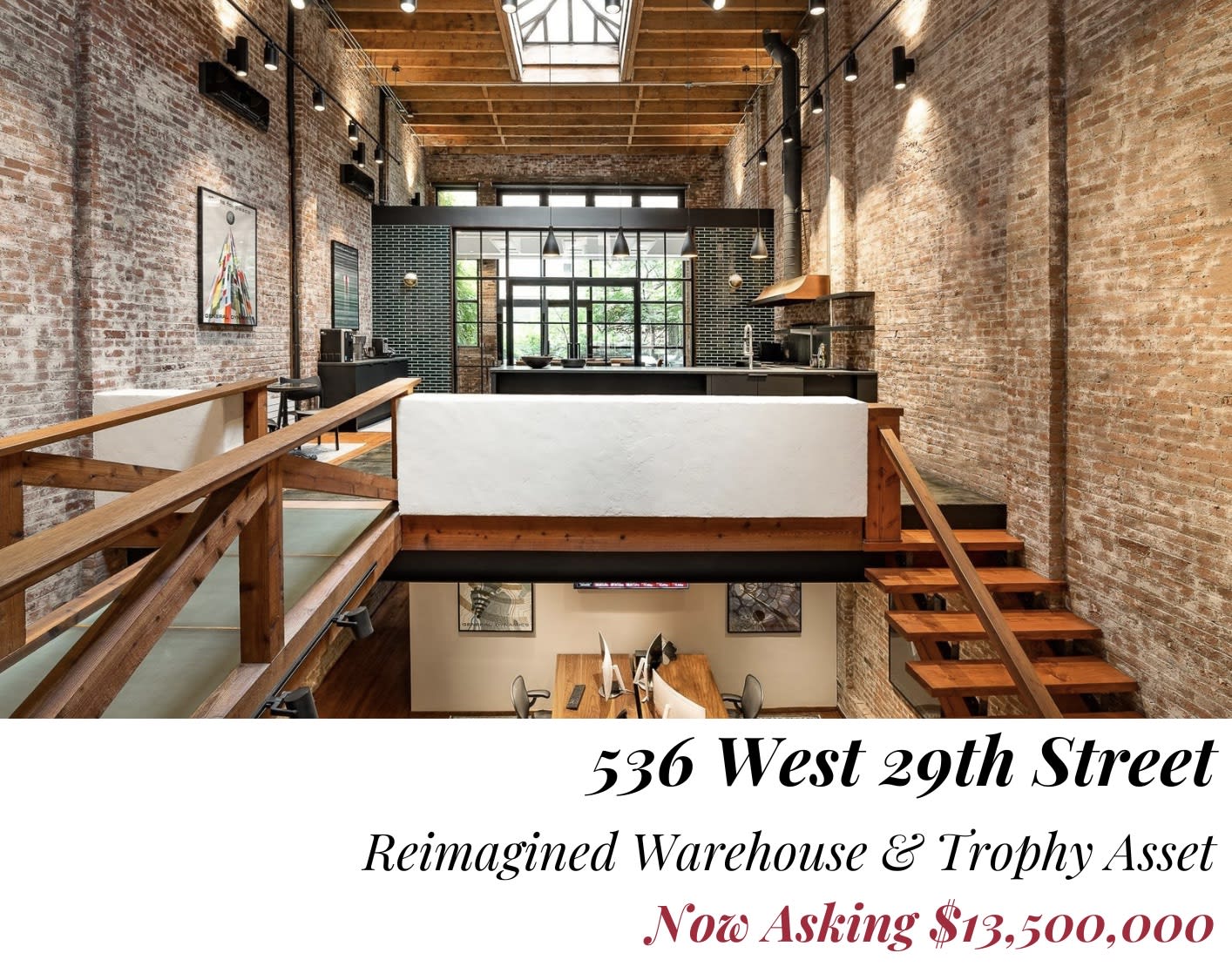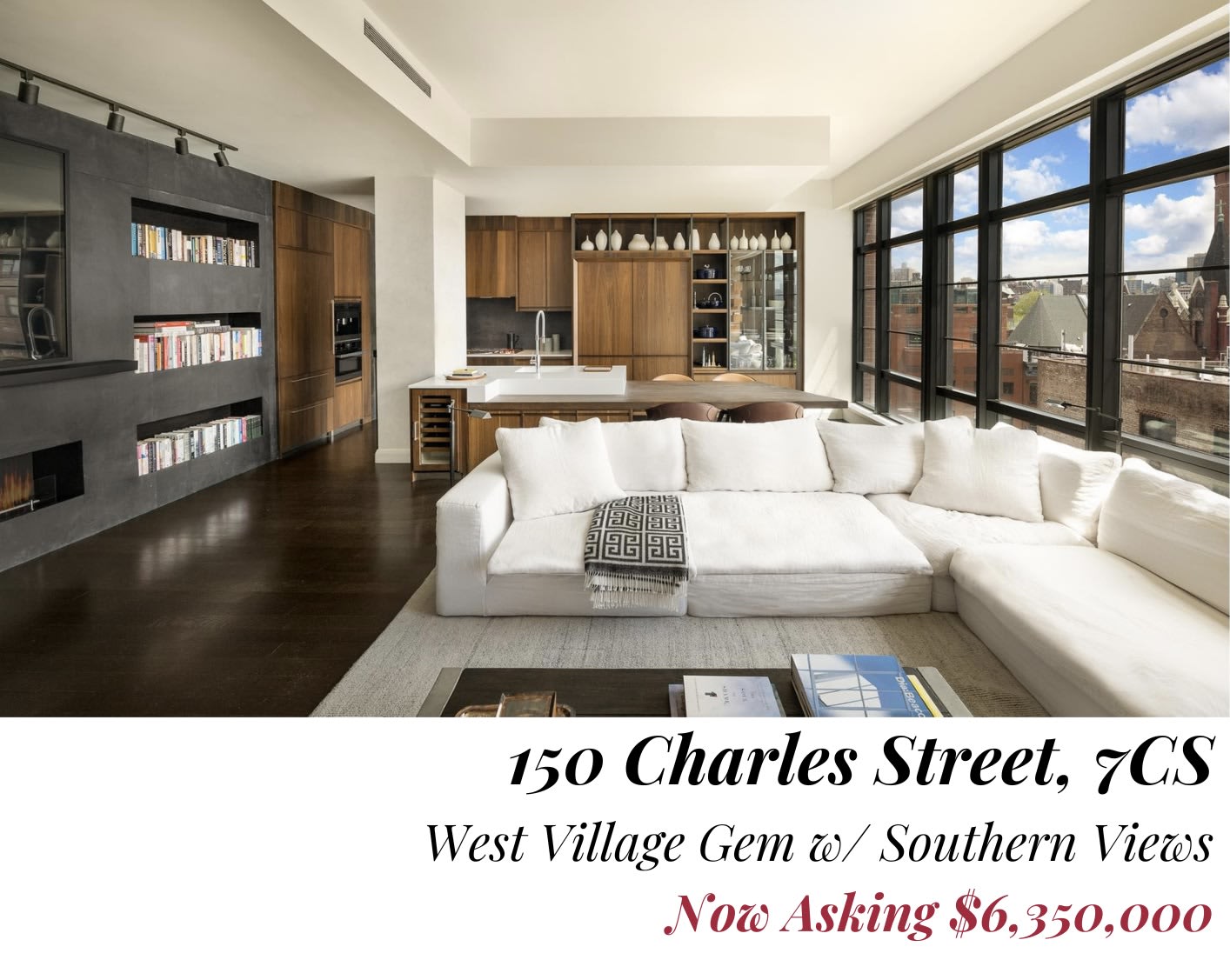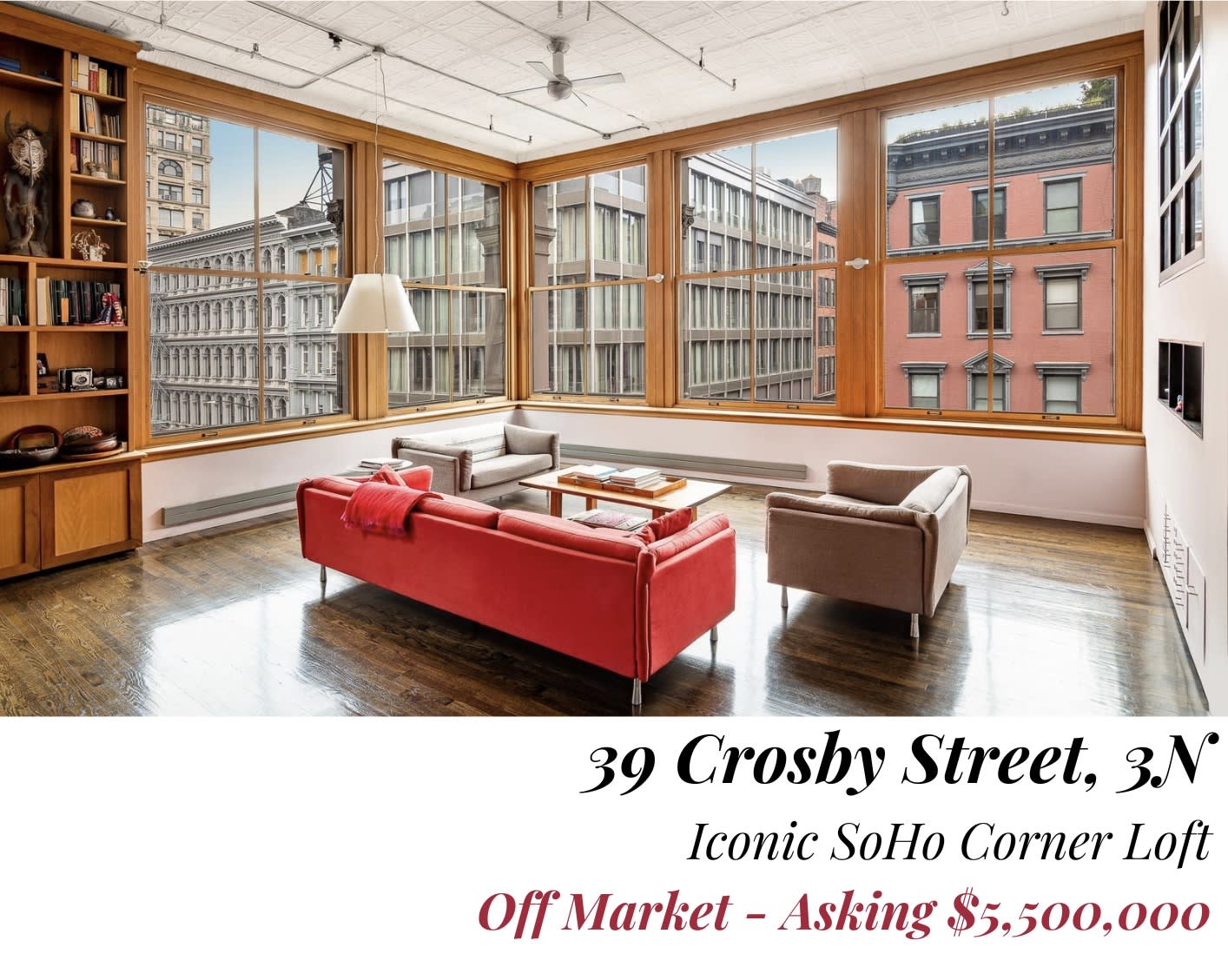 UNDENIABLE OPPORTUNITIES & SMART INVESTMENTS
If you have worked with us previously you know how granular we get in our analysis. While no two markets are ever the same, w hat we are seeing in this new 2023 market, are a 'tale of two markets'.
Most Negotiable in NYC
If you are looking for value, look no further than un-renovated apartments in Tier 1 and Tier 2 cooperatives, particularly on the Upper East Side. There, supply is plentiful and many sellers have truly moved on from the city, unable to rent long-term and waiting for an offer to begin turning the chapter. With board approval required and construction costs historically high (although coming down with inflation tapering), these appeal to buyers with time, patience and a desire to make their own home.
Other Upper East Side Opportunities
Spectacular Penthouses
Downtown continues its 20 year upward trajectory, attracting uptown clientele looking to be closer to the action, and increasingly, a pied-à-terre buyer from the tri-state area, Florida and once again overseas. Discerning buyers know the premium paid for the 'one of a kind' penthouse is one of the most assured ways to retain value and see meaningful asset appreciation.
OUR FORECAST FOR THE FALL
We expect the Fall to resume its absorption speed from the last half of 2023, and likely pick up, as more international buyers come back into the market, the dollar's strength recedes, inflation tapers and overall economic jitters subside. We anticipate inventory will tick up, presenting new opportunities for those patiently waiting on the sidelines. If you or any of your loved ones are considering transacting, please reach out for our thoughts on timing, pricing or any other concerns you're contemplating.

Until then, wishing you all a lovely rest of your summer vacation.
My very best,
Erin
--
INTERNATIONAL LISTINGS & VACATION DESTINATIONS MARKETED BY THE EBA TEAM